Kim Witkowski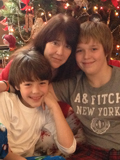 Permit Procurement Team
Kim Witkowski, our staff expeditor, runs permitting in the Tri-State Area since she came on-board at North Shore Neon Sign Co. in 1996. Kim has over fifteen years of experience in the industry, of which all of them have been with North Shore. She oversees obtaining the Department of Buildings approvals of all signage through to securing the sign-offs and final Certificate of Occupancies for projects in the Five Boroughs, Long Island and New Jersey.
With and ability to prioritize multiple tasks, she provides strategic creative direction, leadership and effectively communicates and implements information in a manner easily understood by her project team, clients and upper management.
Kim reviews architectural plans, understands the permit and building process, and works amicably with all city agencies and the public. She analyzes zoning drawings for compliance and landlord/jurisdictional requirements to ensure all zoning related milestones are addressed in a timely manner.